SmellyMelly, aka Mel, is SpifMeister's girlfriend. But she's also a great friend of mine. Her and SpifMeister met at a romantic belching competition, if I remember correctly. Now that's the way to meet, if you ask me. Which is probably why I don't have a girlfriend :) Anyway, here's a pic of Mel, looking her normal cheery self: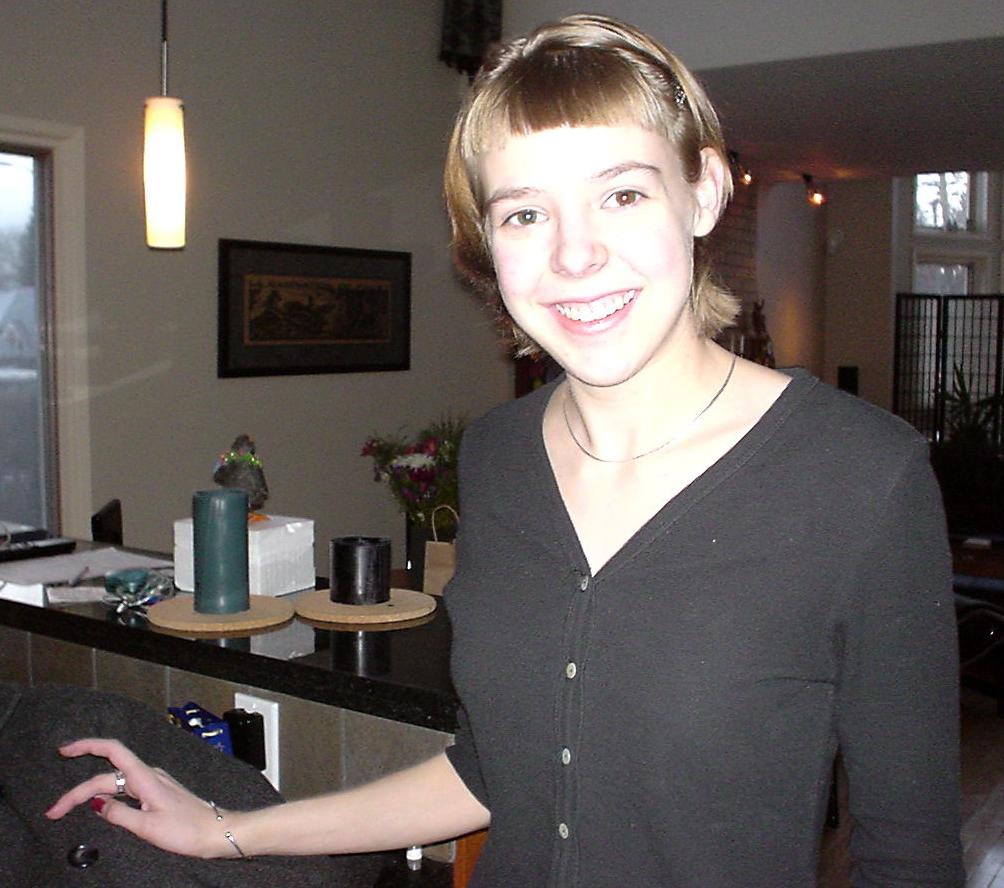 Mel's doing a philosophy degree at the [University of Calgary] and drinks vast quantities of mint tea from HigherGround. Ok, maybe not vast quantities. But she likes the stuff. No, what Mel really likes to drink, in vast quantities, is scotch. And I gotta say, she's definitely on the right track there. She's also a huge fan of AustinPowers?, and she enjoys acting just plain silly a lot. Which is good, because most of us in the CalgaryGang enjoy that :)
= And she has a pee-coloured car! Look! =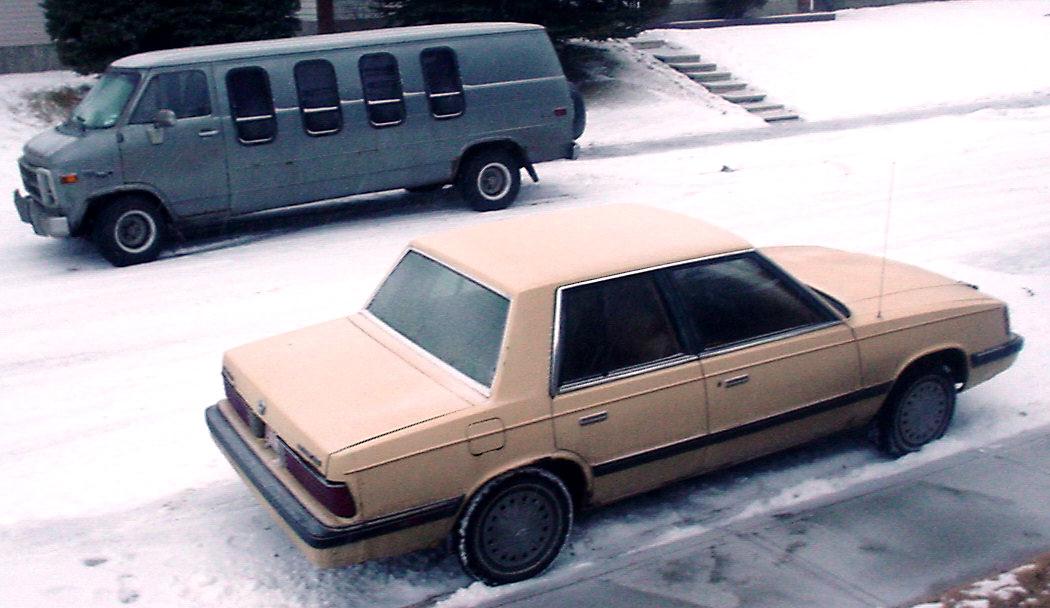 Actually, sad though it is, SmellyMelly only had a pee-coloured car! It is no more. In fact, I don't think SmellyMelly has any car at all right now.. how sad.